You can receive notifications three different ways.
You can choose what notifications you receive, and from where, in your Profile. Not all of the notification options are the same across the different notification types.
Click your name on the left navigation menu.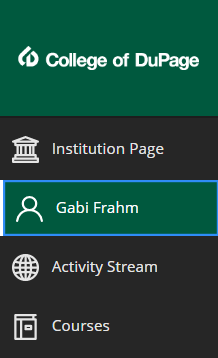 In System Settings under Global Notification Settings you can choose which notification type you want to change.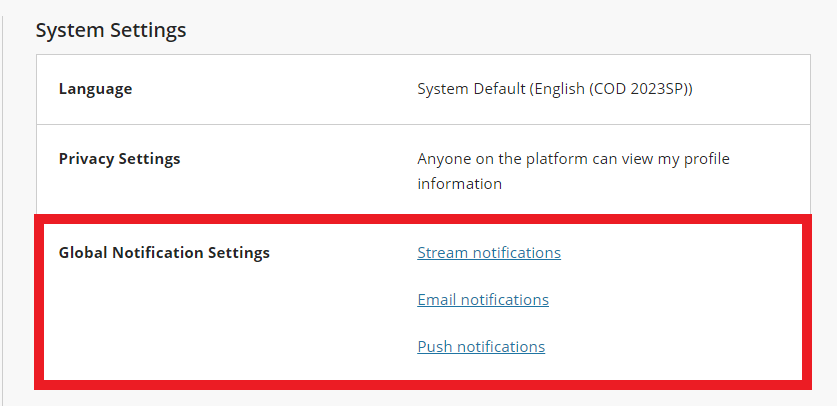 To see a more in-depth look at the different notification types, view this Blackboard Help Page on Notification Settings. Please note that some of our options may look different based on the College of DuPage Blackboard set-up.
Stream Notifications
Stream Notifications will adjust the notifications you see in your Activity Stream.
Within this section you can choose which notifications you want to see.
You will notice an arrow to the right of some of the options. Click this to expand the menu to see more specific notification settings for that option.
Performance Alerts only apply to Ultra Courses, currently all of the College of DuPage courses are Original courses.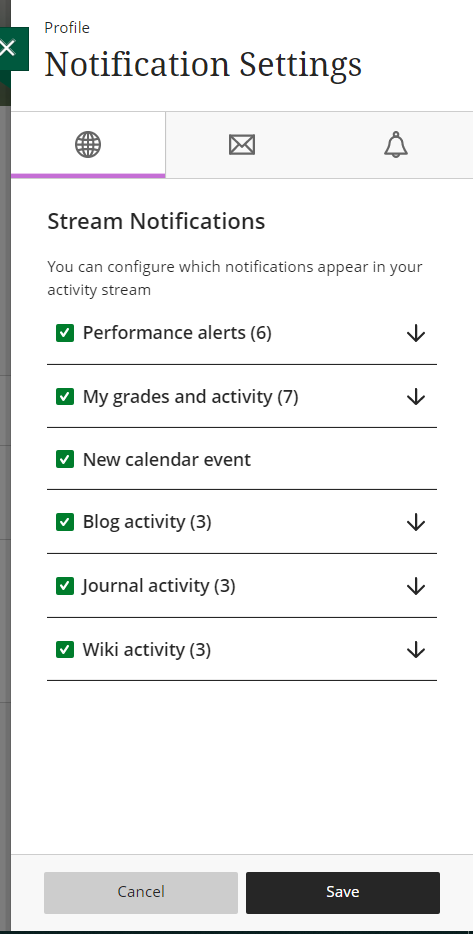 Email Notifications
Email Notifications will adjust the Daily Notifications email you receive once a day.
There are two options for when you receive the email, Email me Right away or Once a day. The default is Email me Once a Day.
Within this section you can choose which items you wish to receive by email. You can deselect all of these to limit the amount of emails you get, but you may still receive emails regarding Announcements.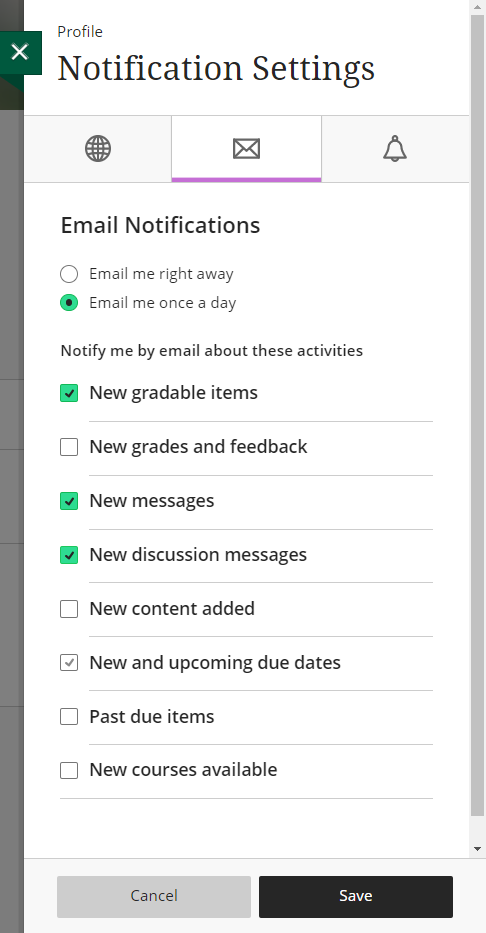 Push Notifications
Push Notifications are specifically for those who use the Blackboard Learn mobile app. Due Date notifications will always appear in the app but you can adjust what push notifications you wish to receive here.