Blackboard offers an alternative way to view the Course Menu, through Folder View. Folder View opens the Course Menu in a new window, and allows you to see the course structure at a glance. You can expand or collapse the folders to see their contents.
To display the Course Menu in Folder View, click the folder icon at the top of the Course Menu.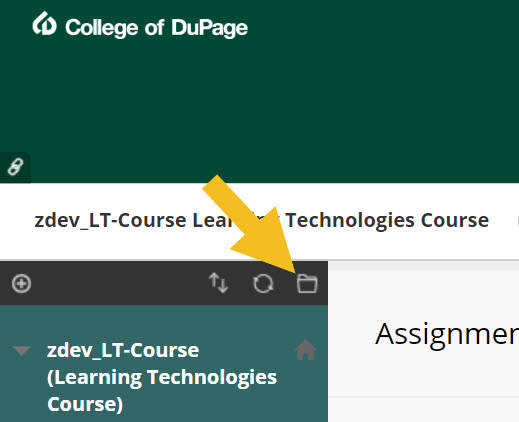 You can expand, collapse, or close the window once it has been opened.