You can remove past courses from your Blackboard homepage to make it less cluttered.
1. Click the Settings gear in the My Courses module.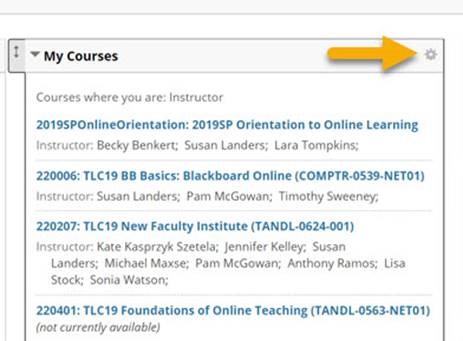 2. This will open a window where you can edit which courses display in the My Courses module on the Institution page and what details display as well.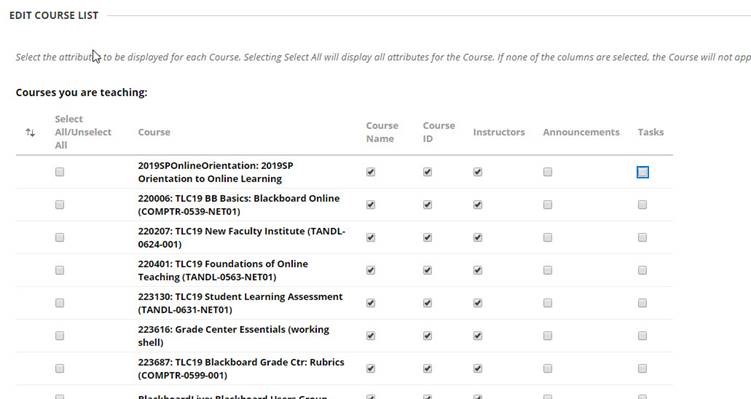 3. To hide a course from the list on the My Institution page, uncheck any checked boxes to the right of the course. They don't go away, they're just hidden from the regular view. So if you ever want to go back in and look at something again, come back to this screen and check the boxes to be able to access the course. You'll be able to do this as long as the course still exists in the system.